Introduction
At the establishment of the Irish Free State in 1922 there were no airmail services from Ireland to any foreign countries. Between 1922 and 1939 there were occasional specially organised airmail flights but none developed into any regular services. Where airmail service was available from London it was possible to send Irish airmails to be forwarded by those services.
As Britain expanded its airmail routes, Ireland could avail of those airmail services, which during the 1930s means you find mail from Ireland to countries along the Imperial Airways routes to Australia and South Africa besides those routes already established into Europe.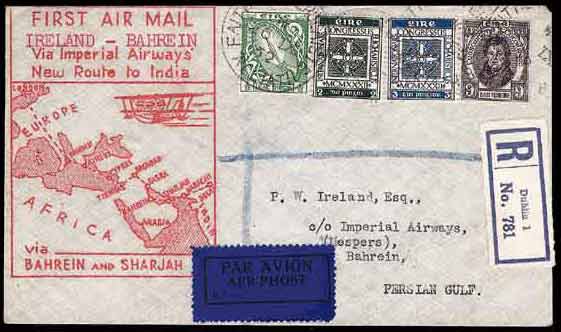 All these services were paid at the same rates as Britain but varied by destination and mail type.
Covers flown on these 'British' flight are known as Irish Acceptances and you will also see several of these for the Zeppelin flights, especially to South America, during the 1930s.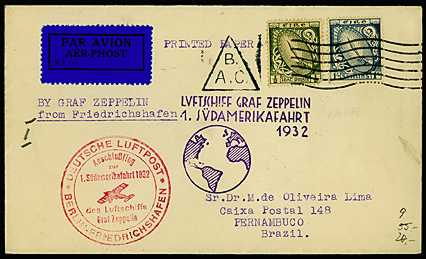 Curiously the dealers who produced these covers often paid the Printed Matter rate which was an acceptable rate for airmail at that time. Nowadays most countries only send First Class mail by air and Printed Matter is sent by surface rate.