O.E.78. Bulletin of the Irish Airmail Society
Vol. 4 No. 2
October 1996
---
Featured Cover - One of the 196 covers that were carried by Alcock and Brown
on their Newfoundland to Ireland flight in June 1919.
Signed by Arthur Whitten Brown.
---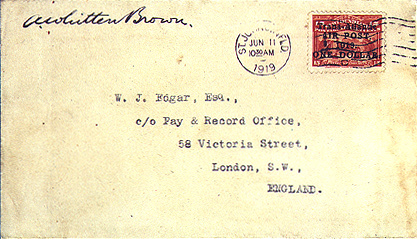 ---
Below is another Alcock & Brown cover addressed to London.
This was sold in a Philips Son & Neale auction on 23 September 1993.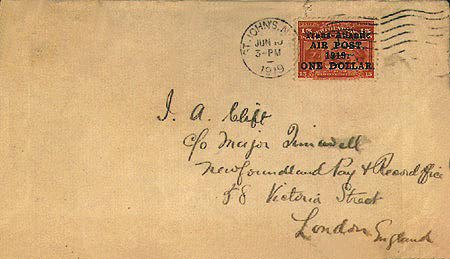 ---
Return to: Home

---
© 1996 Karl Winkelmann Updated November 24, 1996
---